Our Social Links
What is the "Internet of Things" (IoT)
Over the past few years, IoT has become one of the most important technologies of the 21st century. Now that we can connect everyday objects—kitchen appliances, cars, thermostats, baby monitors—to the internet via embedded devices, seamless communication is possible between people, processes, and things.
What is a Smart Home?
The smart home is a term that refers to modern homes that have appliances, lighting, and/or electronic devices(IoT) that can be controlled remotely by the owner, often via a mobile app. Smart home-enabled devices can also operate in conjunction with other devices in the home and communicate information to other smart devices. Smart home-enabled devices can include appliances like refrigerators, washing machines, dryers, and toaster ovens, as well as heating and air conditioning units and lighting devices. Some examples of smart home-enabled electronic devices are audio and video entertainment systems, camera and security systems, computers, laptops, and other electronic mobile devices.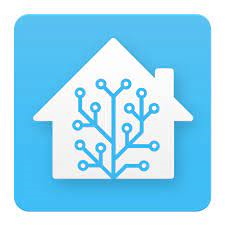 What is a Home Assistant?
Home Assistant is a free and open-source software for home automation designed to be a central control system for smart home devices(IoT) with a focus on local control and privacy. It can be accessed through a web-based user interface by using companion apps for Android and iOS, or by voice commands via a supported virtual assistant such as Google Assistant or Amazon Alexa. After the Home Assistant software application is installed as a computer appliance, it will act as a central control system for home automation, commonly referred to as a smart home hub, that has the purpose of controlling IoT connectivity technology devices, software, applications and services which are supported by modular integration components, including native integration components for wireless communication protocols such as Bluetooth, Zigbee, and Z-Wave (used to create local personal area networks with small low-power digital radios), as well as having support for controlling both open and proprietary ecosystems if they provide public access via example an Open API or MQTT for third-party integrations over the Local Area Network or the Internet.

What is ESPHome?
ESPHome is a tool that reads a configuration file and creates a custom firmware binary. YAML is used to create the configuration file, you will be familiar with the language if you have been using Home Assistant for any amount of time. Each node(IoT), which is what we call the individual ESPHome devices, has its individual configuration file. You won't need any programming skills to get started with ESPHome and if you are capable of configuring Home Assistant integrations using YAML, you will feel right at home. ESPHome is the perfect companion to Home Assistant. There is an official integration built-in to Home Assistant, and ESPHome devices, also known as nodes, on your network will be discovered automatically.