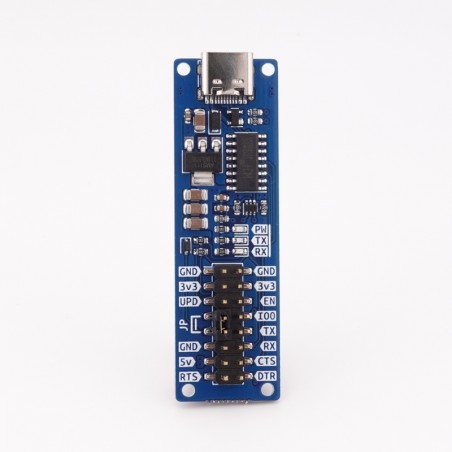  
UNIProg UART/UPDI Programmer 3.3v
Secure payment system
Worldwide Shipping
Return of goods is accepted (*)
UNIProg is a universal 3.3V programmer for programming microcontrollers like ESP, Atmega, and the new generation ATTINYs which can be programmed only via UPDI Port.
Programming protocol Selection via Jumper "UART" or "UPDI Serial2UPDI".
Additional ports BOOT and RESET "Enter ESP into programming mode automatically".
Rebust USB-C Connector.
USB Port ESD Protection.
Can power the device that programs 5V, 3.3V 500mA Output.
Easy-to-read silkscreen.
Mount holes.
Customers who bought this product also bought:
No customer reviews for the moment.